Strobel is Celebrating 40-Years in Business making Specialty (New Technology) Mattresses
Manufacturers of: Supple-Pedic Beds, Visco-Elastic Beds, Latex Beds, Adjustable Beds, Waterbeds, Airbeds, Crib mattresses, and Pillows
NonToxicBeds.com is our Authorized online dealer
or click here for a dealer near you where you can see and try our products.
Strobel Making News for Toxin-Free mattresses, CBS, NBC, ABC, FOX, Chicago Tribune, Washington Post, Medical Journals, more ...
July 1 2007 was compliance deadline for national flameproof mattress regulation.
Strobel Mattresses are Toxin-Free. To meet the new national fireproof bed regulation other mattresses can contain Boric Acid (Roach Killer), Antimony (Arsenic), Silicon (Glass), Decabromodiphenyl Oxide (Deca), Ammonium Polyphosphate, Melamine, and Formaldehyde, with no labeling requirements, and it is proven you will absorb these toxins. Strobel offers you solutions to avoid these chemicals. See the poison bed story in links at bottom left.
Our New Patented "Lever Support System" is a technological breakthrough unmatched in the mattress industry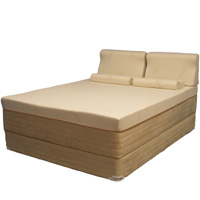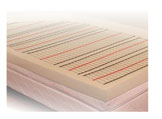 The Lever-Support System works like a teeter-totter, when larger parts of your body depress one end of the Levers, the other ends actually push up, to support recessed areas such as the small of the back. Combine the Levers with our Polyfilax Elastic Polymer surface and you have the most perfect bed invented to date.
Dr. Brian Anseeuw, DC, MD "The patented design for equal support incorporated with space age polymers, gives comfort not seen in any other mattress.
Dr. Richard W. Powell, MD "The Strobel Supple-Pedic Mattress is improving sleep quantity and depth reducing pain and increasing quality of life.
Dr. John A. Wisman, DC "The support this system provides is critical to better health.

read what they're saying about the Supple-Pedic mattress
Manufacturers of: Supple-Pedic Beds, Visco-Elastic Beds, Latex Beds, Adjustable Beds, Waterbeds, Airbeds, and Memory Foam Pillows
www.STROBEL.com
252 America Place
Jeffersonville, Indiana 47130
Toll Free: 866-Strobel or 800-457-6442
Phone: 812-280-6000
Fax: 812-282-6528
Email: info@Strobel.com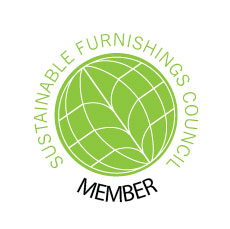 Four Decades of Providing Specialty Sleep Solutions to Customers Worldwide
Google+